Discovering a kidney tumor can be a distressing experience, but you are not alone. At our esteemed urology clinic, we specialize in the diagnosis and treatment of kidney tumors. Our experienced team of urologists, backed by advanced diagnostic tools and cutting-edge treatment techniques, is committed to providing comprehensive and personalized care to patients with kidney tumors. Let us explore the causes, diagnosis, and treatment options available for Kidney Tumor Treatment in Chennai.
Understanding Kidney Tumors
Kidney tumors, also known as Renal Tumors, are abnormal growths that can develop in one or both kidneys. While some kidney tumors are benign (non-cancerous), others can be malignant (cancerous) and have the potential to spread to other parts of the body. The most common type of kidney tumor is renal cell carcinoma (RCC), accounting for about 90% of cases.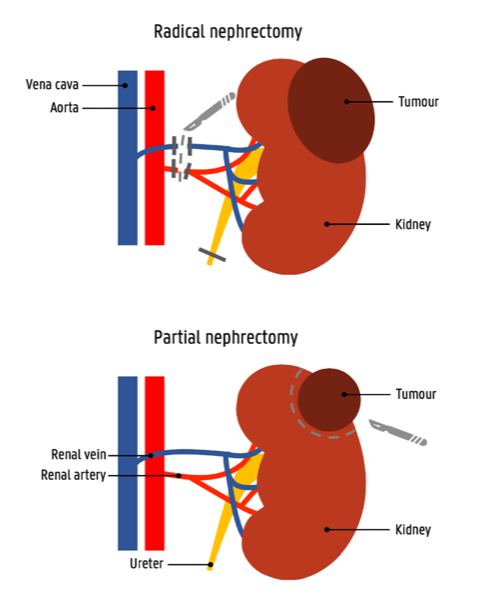 The exact cause of kidney tumors is often unknown. However, certain risk factors can increase the likelihood of developing these tumors. Some common risk factors include:
Prompt and accurate diagnosis is crucial for developing an effective treatment plan. At our urology clinic, we utilize advanced diagnostic techniques to identify and characterize kidney tumors. These may include:
Treatment Options for Kidney Tumors
At our urology clinic, we offer a range of treatment options for kidney tumors. The choice of treatment depends on factors such as the size and location of the tumor, its stage, and the patient's overall health. Some common treatment options include:
Surgery: Surgery is the primary treatment for most kidney tumors. Depending on the size and stage of the tumor, surgical options may include:
Partial nephrectomy: The removal of only the tumor while preserving the healthy portion of the kidney.
Radical nephrectomy: The complete removal of the affected kidney, along with the adjacent lymph nodes and surrounding tissues.
Laparoscopic or robotic-assisted surgery: Minimally invasive techniques that use small incisions and specialized instruments to remove the tumor or the entire kidney.
Ablation therapy: This technique involves using extreme temperatures (heat or cold) or chemicals to destroy the tumor. Ablation therapy is suitable for small tumors or patients who cannot undergo surgery.
Targeted therapy: Targeted drugs can inhibit the growth of cancer cells by targeting specific molecular pathways involved in tumor progression. These medications are typically used for advanced kidney tumors or when surgery is not an option.
Immunotherapy: Immunotherapy drugs boost the body's immune system to recognize and attack cancer cells. This treatment is effective for certain types of kidney tumors, especially advanced cases.
Radiation therapy: In some cases, radiation therapy may be used to destroy cancer cells or relieve symptoms associated with kidney tumors.
Support and Rehabilitation
Dealing with a kidney tumor can be physically and emotionally challenging. At our urology clinic, we understand the importance of comprehensive care and support throughout your treatment journey. We offer a range of services, including:
Why Choose Our Urology Clinic for Kidney Tumors Treatment?
At our urology clinic, we are dedicated to providing the highest level of care for patients with kidney tumors. Here are some reasons why you should choose us for your treatment:
Expertise
State-of-the-art facilities
Personalized care
Multidisciplinary approach
Compassionate support
Expertise
Our team consists of experienced urologists with specialized knowledge and training in the diagnosis and treatment of kidney tumors.
State-of-the-art facilities
Personalized care
Multidisciplinary approach
Compassionate support
Take the First Step Towards Recovery
If you have been diagnosed with a kidney tumor, do not lose hope. Our dedicated team of urologists is here to guide you through the process, provide expert care, and restore your health. Contact our urology clinic today to schedule a consultation and take the first step towards reclaiming your life from kidney tumors with efficient Kidney Tumor Treatment in Chennai.