Male Infertility And Male Sexual Problems
Male Infertility And Male Sexual Problems
Many couples who want to establish a family experience painful infertility. Even though it can affect both men and women, male infertility makes up roughly half of all cases. If you and your spouse have problems conceiving, hope remains. Our renowned urology clinic offers cutting-edge male infertility therapies to assist men in overcoming their infertility and paving the way to parenthood.
Our team of professional urologists is dedicated to giving men who are having issues with male infertility comprehensive, individualized care using cutting-edge technologies. Let's review the causes, signs, and potential treatments for male infertility from the leading urologist expert in Male Infertility Treatment in Chennai.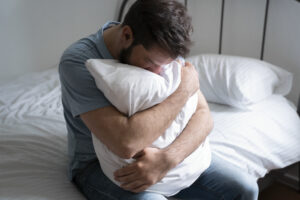 Male infertility can result from a variety of causes, including genetic disorders and lifestyle decisions. Typical causes include:
Male Infertility Diagnosis
Making a proper diagnosis is essential for creating a successful treatment strategy for male reproductive problems and male arousal issues. In our urology practice, we employ cutting-edge diagnostic methods to determine the root causes of male infertility. These may consist of:
Treatment Options for Male Infertility
For Male Infertility Treatment in Chennai, our urology clinic provides a variety of cutting-edge solutions. Our skilled urologists will advise you on the best course of action based on your unique needs and the exact diagnosis. They might consist of:
Success Rates and Expectations
The success rates of male infertility treatments vary depending on the underlying cause and individual circumstances. Our experienced urologists will provide you with realistic expectations based on your diagnosis and the chosen treatment option. We are committed to keeping you informed and supporting you throughout your journey towards parenthood.
Why Choose Dr. Kabil's Urology for Male Infertility Treatment?
In order to address concerns about male infertility, we prioritize patient care and offer a sympathetic environment at Dr. Kabil's Urology. Why you can put your faith in us with your fertility journey is as follows:
Knowledge
Modern technology
A supportive setting
Comprehensive care
Knowledge
Dr.Kabil has years of experience in detecting and treating male infertility. He is a specialist in male reproductive health and is known as a pioneer among Male Infertility Doctors in Chennai.
Modern technology
A supportive setting
Comprehensive care
Take the First Step Towards Fatherhood
If you and your partner are struggling with male infertility, do not lose hope. Our dedicated team of urologists is here to guide you through the process, provide expert care, and offer you the best chance of achieving your dream of parenthood. Contact our urology clinic today to schedule a consultation and take the first step toward restoring hope for fertility.