Laparoscopic Treatment of Urological Problem
Laparoscopic Treatment of Urological Problem
Laparoscopic Surgery in Chennai has revolutionized the field of urology, providing patients with advanced surgical options for various urologic conditions. This minimally invasive technique offers numerous benefits, including smaller incisions, reduced pain, shorter hospital stays, and faster recovery times. In this comprehensive guide, we will explore Laparoscopic Treatment in Chennai for urological problems, its applications, and the advantages it brings to patients in need of surgical intervention.
Understanding Laparoscopic Surgery in Urology
Laparoscopic Surgery, also known as keyhole surgery or minimally invasive surgery, involves the use of a laparoscope – a long, slender instrument with a camera and specialized surgical tools. This technique allows urologists to perform intricate procedures through small incisions, offering a less invasive alternative to traditional open surgeries. Let's delve deeper into the applications and advantages of laparoscopic treatment for urological conditions. We at Dr. Kabil's Urology are advanced in our treatment options for Laparoscopic Surgery.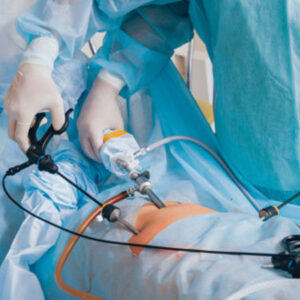 Applications Of Laparoscopic Treatment in Urology
Advantages Of Laparoscopic Treatment in Urology
Laparoscopic Treatment in Chennai has revolutionized urological surgery, offering patients advanced solutions for various urologic conditions with minimal invasiveness and improved outcomes. Whether it's a laparoscopic nephrectomy, prostatectomy, pyeloplasty, or partial nephrectomy, this innovative approach provides patients with smaller incisions, reduced pain, and faster recovery times. If you require surgical intervention for a urological problem, consult with a skilled urologist experienced in laparoscopic surgery to explore the benefits and determine the most suitable treatment option for your specific needs. Embrace the advantages of laparoscopic treatment and take a step toward a healthier future. Dr.Kabil provides seamless Laparoscopic Surgery in Chennai.